On Saturday, September 2nd 2017, at the 25th Anniversary of the Gathering of Eagles (annual International Advisory Board of Grand Masters and Head of Martial Art Systems Council meeting), O'Sensei Steven Roensch was inducted into the World Head of Family Sokeship Council by the Advisory Board of Grandmasters. The Council is the most prestigious and elite world-wide organization of grandmasters. The induction of Roensch, along with several other grandmaster inductees was done during the awards ceremony immediately following the black tie banquet.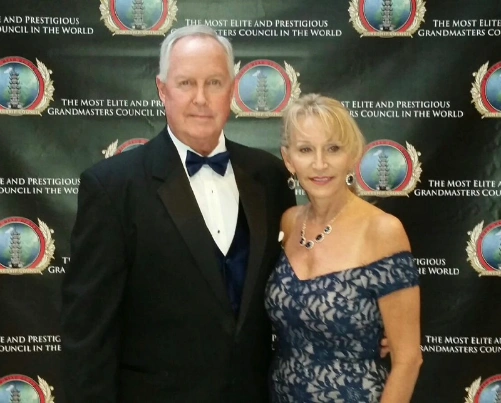 O'Sensei was invited to participate in the Silver Anniversary of this great event by Grandmaster Vincent Marchetti, one of the founders of the organization. O'Sensei Roensch was instructed to apply for admission and as part was required to submit all documentation of ranks and certifications received over the nearly 50 plus years of his time in the Martial Arts. All of which were subject to close scrutiny and diligent verification. On Saturday morning, the 2nd day of the event, he was given one hour to demonstrate and articulate the foundation and principles of the Shintoyoshinkai Jiu-Jutsu system in front of six of the founders of the Sokeship Council. He was assisted in his demonstration by Shihan Tamas Torok, one of the five Chief Instructors of Shintoyoshinkai. Following the allotted time, Grandmaster Vincent Marchetti approached and embraced O'Sensei and said "Congratulations, you're in! You nailed it!" Grandmaster Marchetti remarked to Debi Roensch (O'Sensei's loving spouse) that O'Sensei is the first person to be tested in an open forum for all to see in the twenty-five years of the organization's existence. All other candidates are tested privately with a less than fifty percent acceptance rate. Grandmaster Marchetti further explained to Mrs. Roensch that he wanted everyone to watch O'Sensei teach due to in-depth knowledge and application of martial science and eastern medicine into a total system. Due to this request from Grand Master Marchetti to the board of Grand Masters, it was granted as a special exception.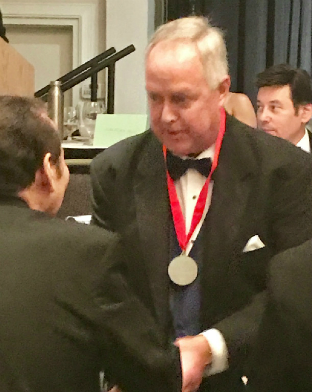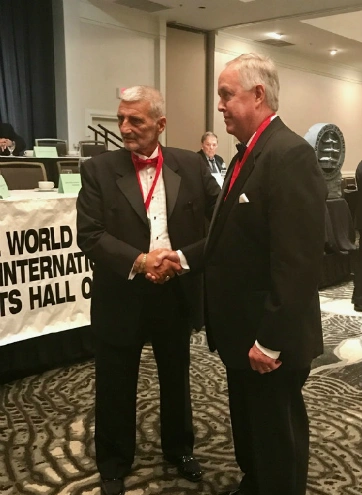 During the awards ceremony O'Sensei Roensch received a commemorative plate, a Certificate of Sokeship, a Sokeship Council medal and was also awarded a certificate for Grandmaster of the Year. O'Sensei Roensch said "It was incredibly humbling to be able to stand among over fifty grandmasters from all over the world. It was also a very extensive and challenging test, to be presenting in front of a room full of 10th dans from all over the world. That may be the toughest audience ever!"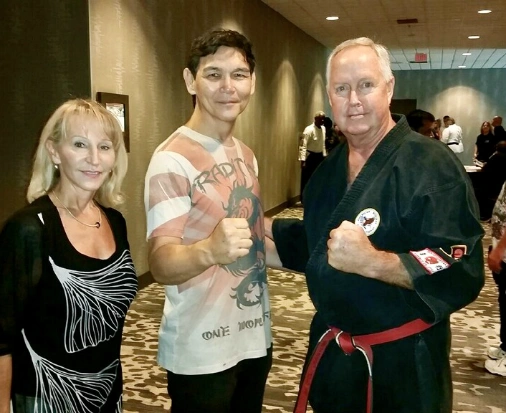 Shihan Torok and Sensei Eric Miller, also in attendance presented O'Sensei with a special obi to commemorate the occasion.




Congratulation and well-wishes continue to be sent to O'Sensei from other heads of systems, from all over the world.